How to Select Anthracite Filter Material for Drinking Water in Ningxia
Release time:2019-07-25 Number of visits:2745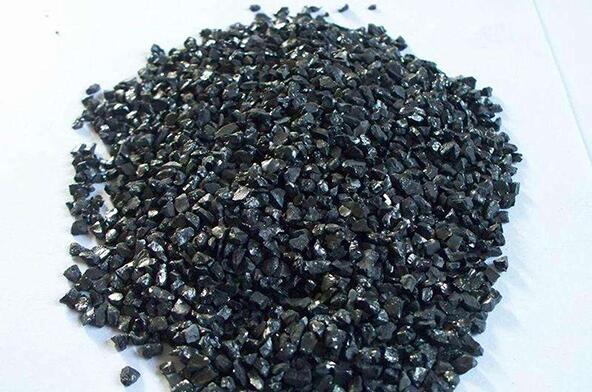 Green Source Water Purification Material, a veteran manufacturer with quality assurance and rich experience, can give reasonable water purification suggestions according to the actual needs of customers for high-standard water treatment, so that enterprises can get twice the result with half the effort in the process of sewage treatment.
Anthracite filter material is widely used in drinking water filtration. Its function in the filtration process directly affects the quality of filtered water. Therefore, the selection of anthracite filter material for drinking water must meet the following requirements:
1. High mechanical strength, the sum of breakage rate and wear rate should not be greater than 3% (percentage by mass).
2. The chemical property is stable and does not contain toxic substances. It is insoluble in general acidic, alkaline and neutral water. The product has been determined by China Water Treatment and Filter Material Supervision and Detection Center. The solubility of hydrochloric acid is 0.68%(the ministerial standard is 3.5). Good purification effect can be achieved in all kinds of water sources.
3. Particle size distribution and specific surface area are large. The product is spherical and angular in appearance, with good gloss. It is screened three times by mechanical vibration, and its gradation meets the relevant technical specifications. The uniformity coefficient (K60) is not more than 1.5 (Japanese standard), the non-uniformity coefficient (K80) is between 1.6 and 2.0, and the void fraction is more than 50%.
4. The particle size range less than the specified lower limit is less than 5% by weight, and the particle size larger than the specified upper limit is less than 5% by weight.